Latest News
CAREER OPPORTUNITY – ADMINISTRATIVE ASSISTANT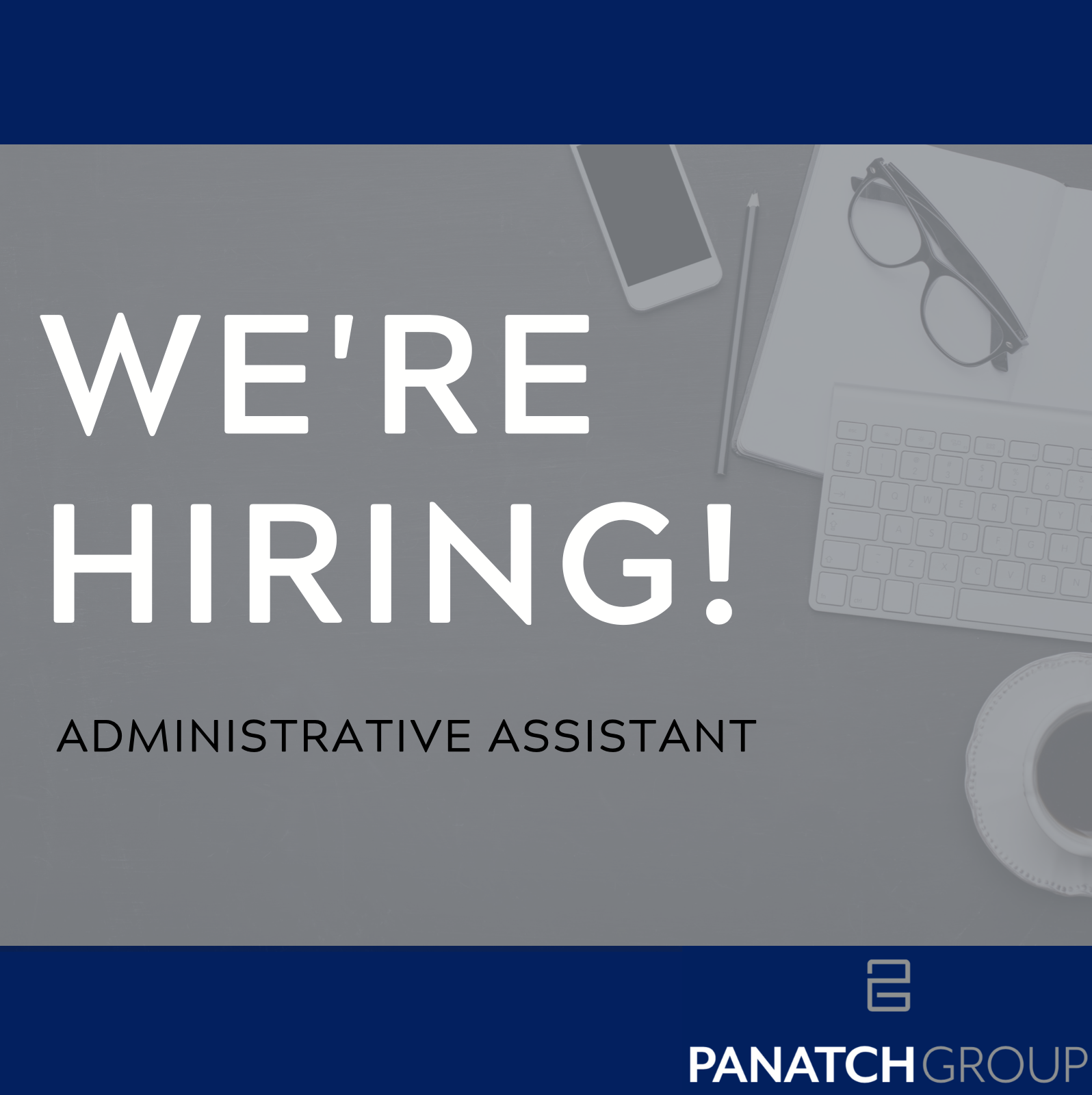 WHO WE ARE
Panatch Group is a family owned group of companies focused on real estate investment, development and management. We are vertically integrated with in-house roles responsible for the execution of the companies' activities including construction, leasing, sales and marketing. We are a small team focused on doing work we are proud of and always doing the right thing. With over 20 years experience in the industry, and current projects ranging in scope from $25M – $250M.
WHAT WE PROVIDE
A collaborative, fun and dynamic work environment with flexibility to ensure a healthy work-life balance.

Salary commensurate with experience and the opportunity for performance bonuses. We reward loyalty, collaboration and ingenuity and are looking to hire someone that will grow with the company.

Paid Vacation

Flexible Scheduling
WHAT WE ARE LOOKING FOR
We are looking for a highly professional individual to join our growing team. This position will provide administrative support to our team and assistance to Kush Panatch, the company President. An ideal candidate for this position is resourceful, a self-starter, has a high degree of attention to detail and is comfortable with the fast-paced nature of a small office. We are seeking a candidate who is calm under pressure and has the determination to follow through on projects and assignments. 
QUALIFICATIONS
Minimum five years experience in an administrative role

Post-secondary diploma/ degree from a recognized institution

Real estate experience, in some capacity, is required

Highly organized

Exceptional multitasking abilities and meticulous attention to detail

Excellent command of the English language

Superior communication skills, both oral and written

Strong MS Word, Excel and Outlook skills

Excellent judgement and decision-making abilities

High degree of honesty, integrity, and ability to maintain confidential information
 CORE RESPONSIBILITIES
Follow up on telephone and email inquiries and respond appropriately

Compose memos, letters and reports

Schedule and coordinate calendar appointments

Fax, photocopy, arrange couriers and mail materials

Prepare meeting agendas and record minutes from meetings

Assure discreet handling of all company business

Expense tracking, data entry, invoice processing & account requisitions

Provide additional administrative support

Other duties as required
NOTE: The above list highlights only key responsibilities, it is not a set job description. This role is anticipated to be ever evolving and the right candidate will grow the role to meet their needs and those of Panatch Group.
This is a full-time position located in Richmond, BC.
We understand that job hunting can be a delicate process – we assure you that the interview process will remain completely confidential. To apply, please kindly submit your resume and cover letter in PDF or MS Word format, quoting the name of the position in the subject line to Sarah Knowles: sarah@panatchgroup.com.
This posting will remain open until filled. We thank all candidates in advance, but only qualified candidates will be contacted.
---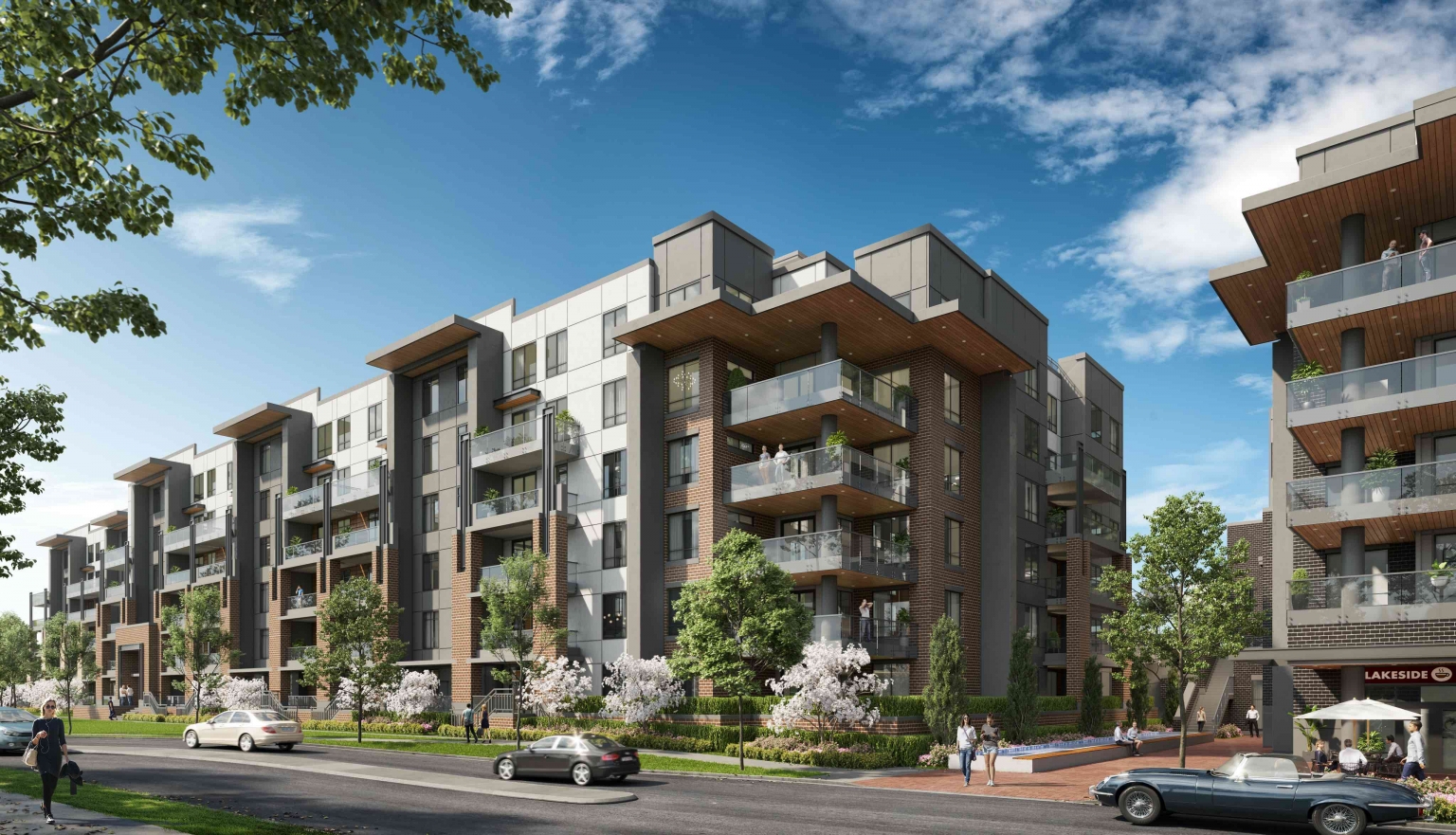 As Seen In The Vancouver Sun
Panatch Group launches second phase of Port Moody's 50 Electronic Avenue
By Michael Bernard, Vancouver Sun May 2, 2020 • 5 minute read
It is every developer's nightmare. You have everything in place for your opening day, and then your plans are dashed by an event completely beyond your control. With COVID-19 and the public safety orders banning events of more than 50 people, you have the makings of a true catastrophe.
It could have turned out that way for Kush Panatch and the March 21 launch of the second phase of his multi-unit residential development 50 Electronic Avenue in Port Moody, except that this developer has shown an uncanny ability to adapt to change.
The Panatch Group's challenge was to address the need for people to socially distance while giving them a close-up look at a new home. "Some people wanted to get full information on what was available but were uncomfortable coming in (to the sales centre). So what do we show people? We came up with the idea of hiring a professional videographer and featuring Jody Jobber, our sales director, conducting a virtual tour of the presentation suite."
READ FULL ARTICLE:
https://vancouversun.com/homes/buying-selling/50-electronic-ave/
---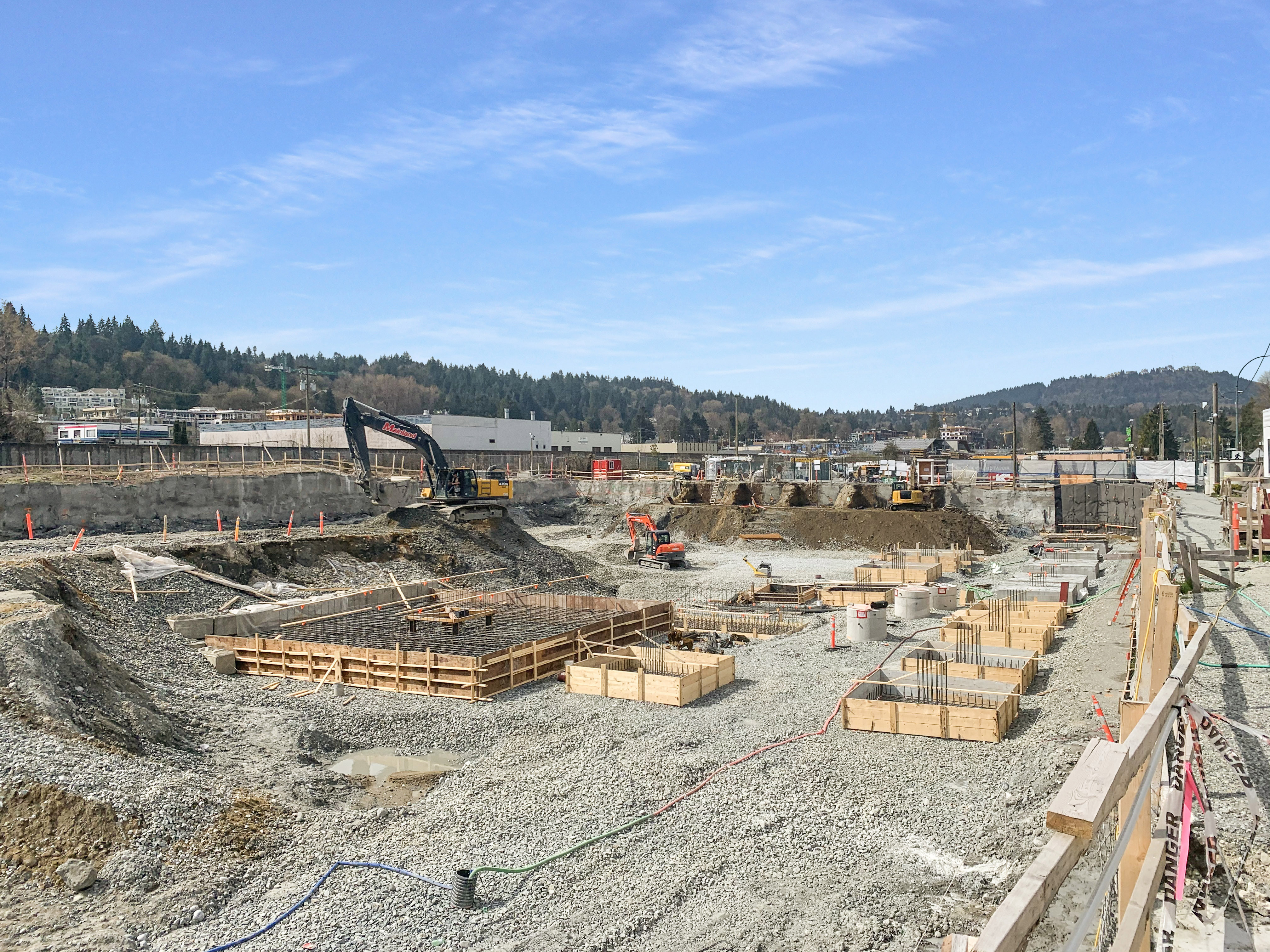 April 2020 Construction Update
We hope that you and your loved ones are staying healthy and safe during these difficult times. Though construction is likely not top of mind for you, we thought that we could all use some good news right now! Despite the extra social distancing and safety precautions being taken on site, we are still making excellent progress on the construction of Phase 1 due to the great weather we have been having. We are fortunate that at this stage we are more dependent on individuals operating machinery than a lot of labour, so we have not needed to reduce output to meet the current safety requirements.
As you'll see in the images below, we have made a lot of headway in the past few weeks:
We have reached the full depth of excavation on most of the phase 1 portion of the site.

Forming is well underway and we've begun pouring concrete.

The crane pad is nearing completion and we expect the crane to be erected later this month.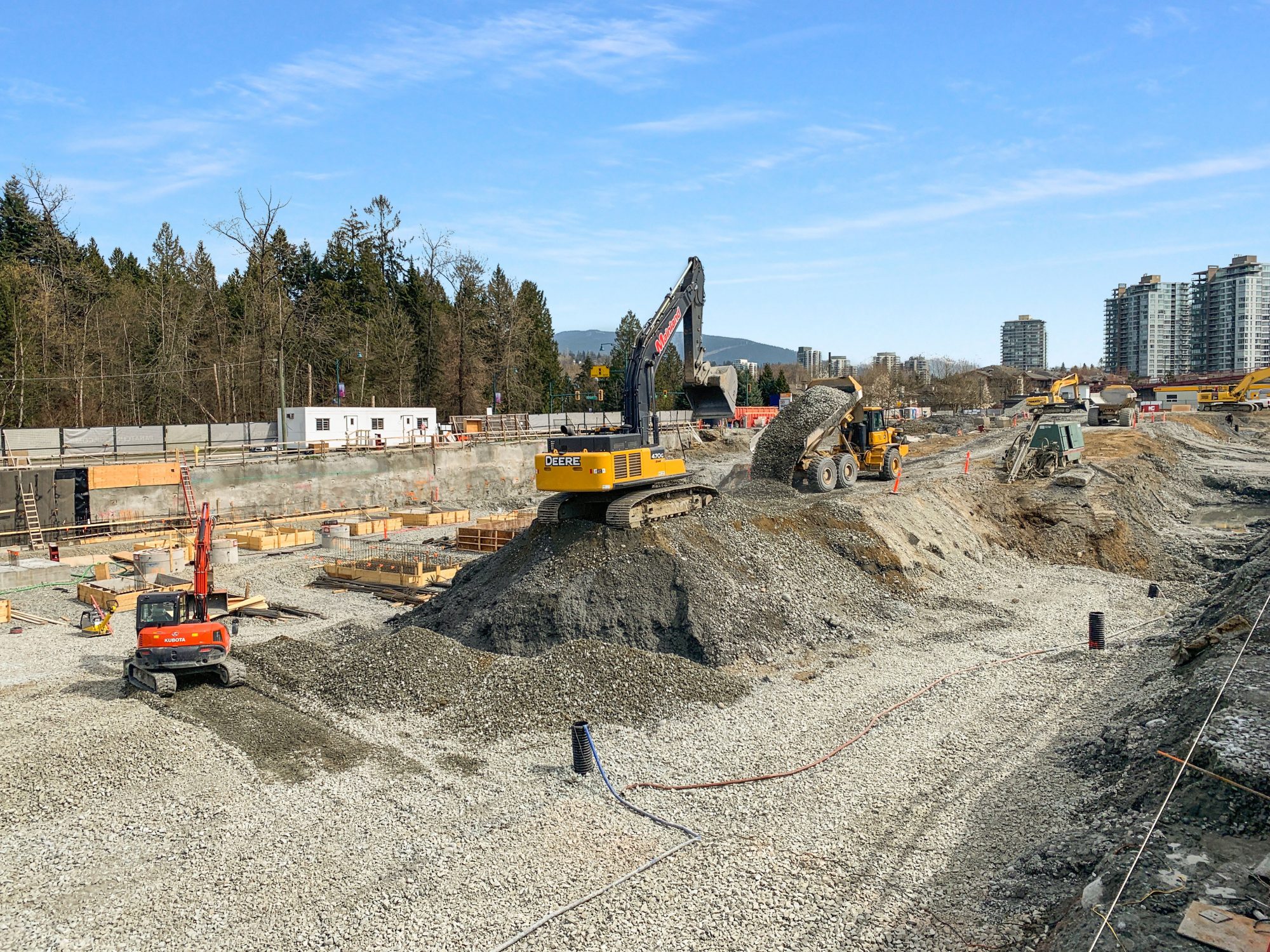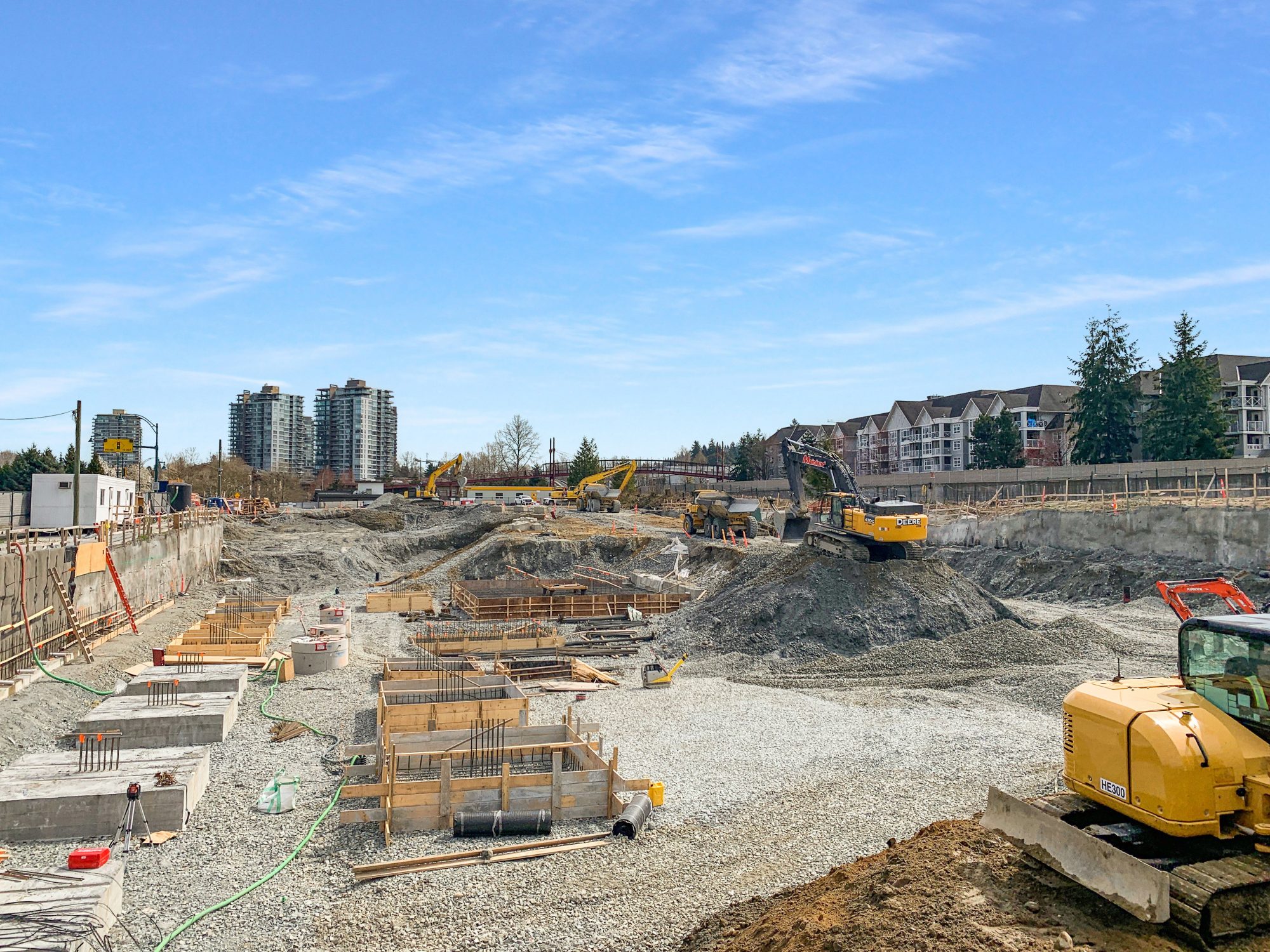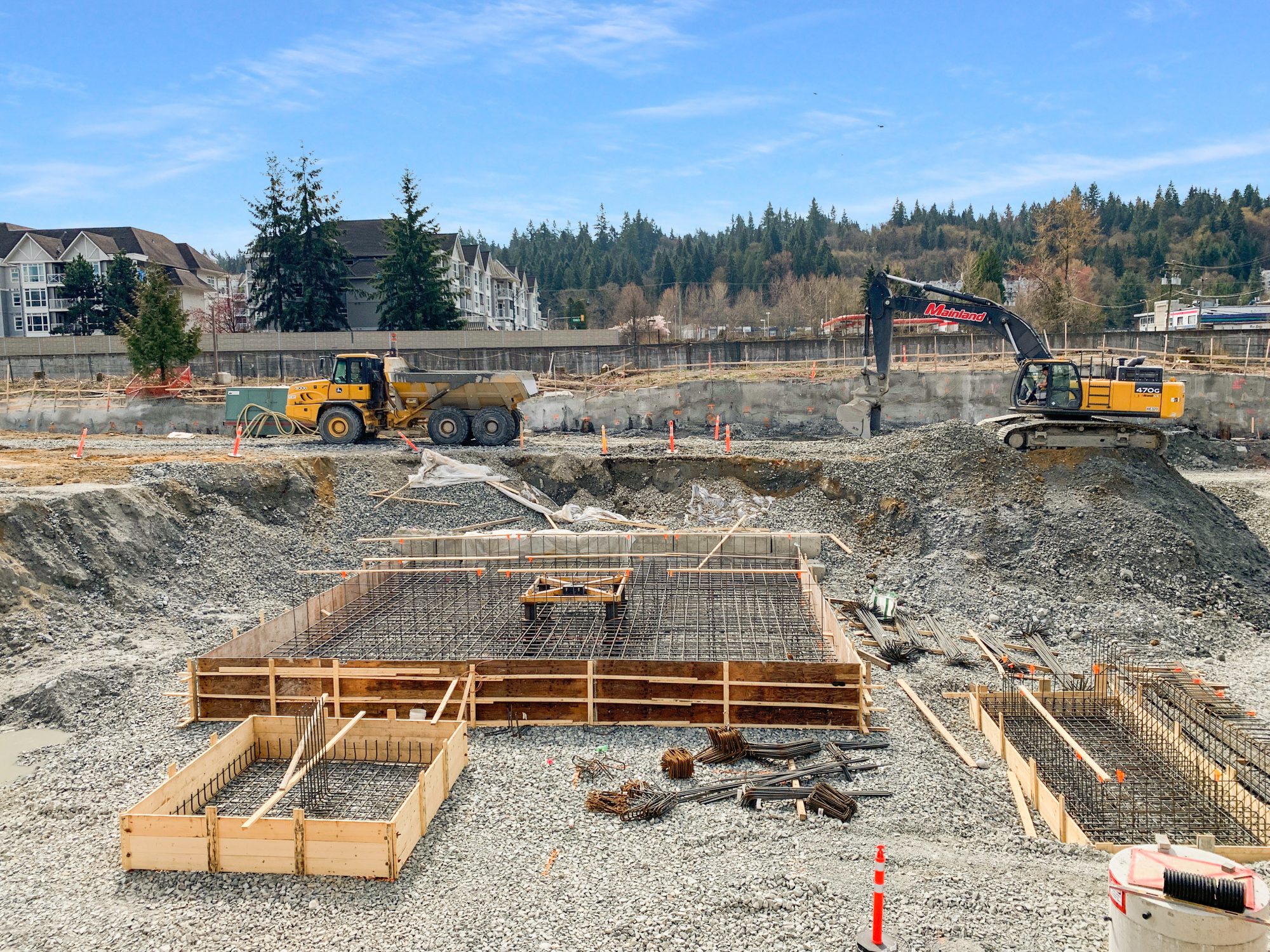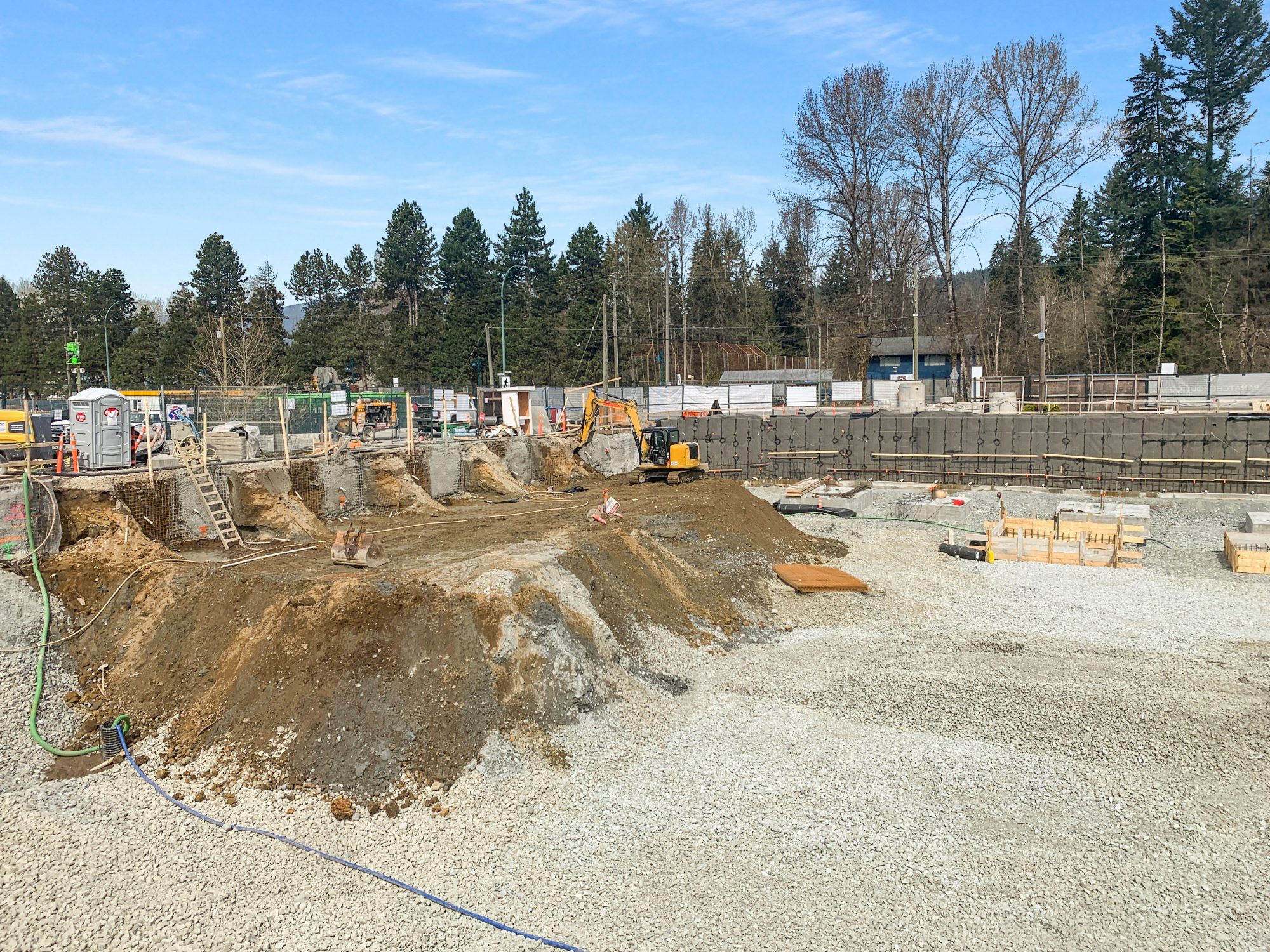 ---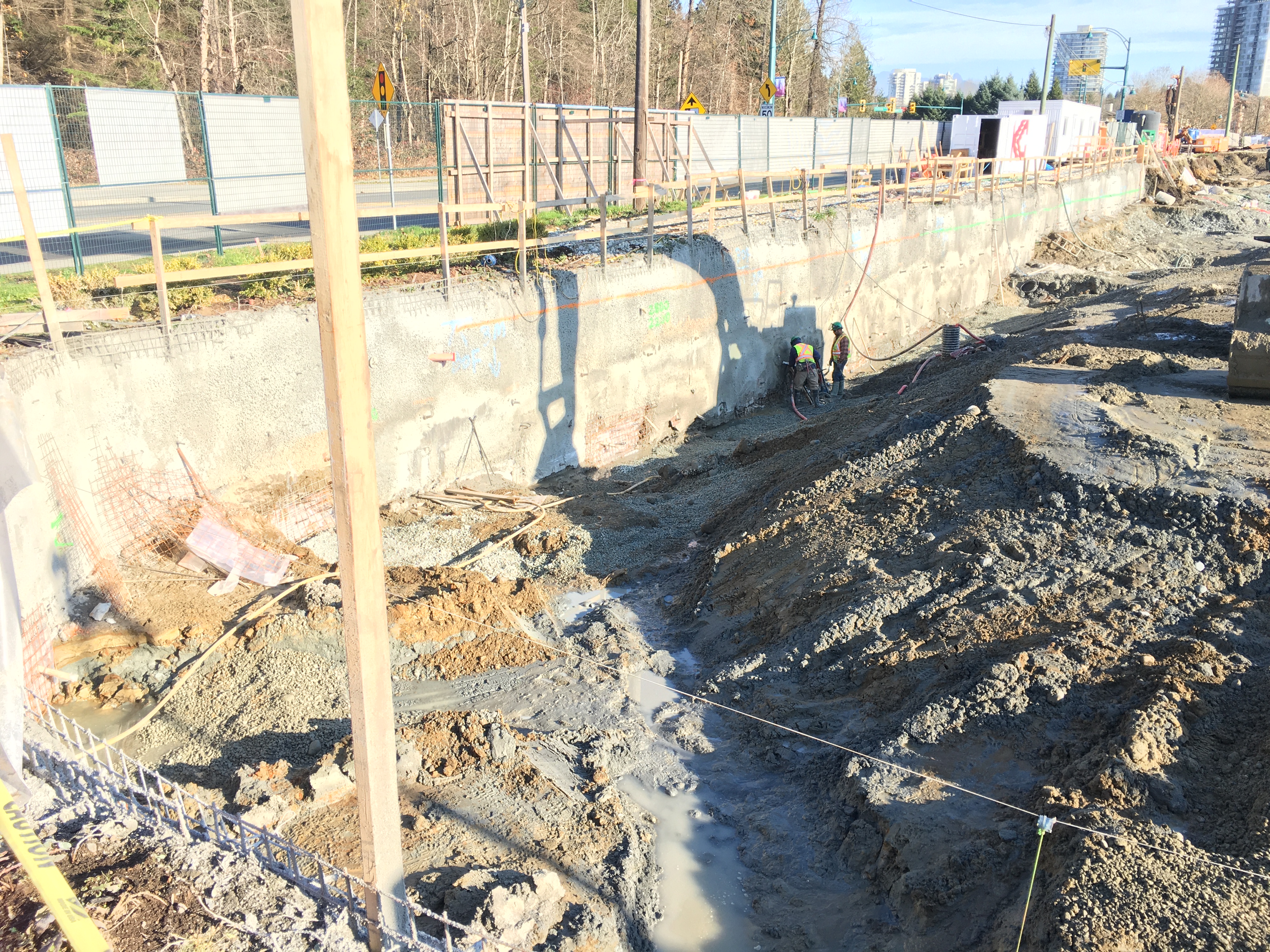 November 2019 Update
It's hard to believe that the Summer months have come and gone, and that we are well into Fall already! Fall seemed to have shown up overnight, and with it brought record rainfall – in September we experienced 2.5 times our typical rainfall for the month. We're thrilled to have been experiencing some cool, crisp days lately… it seemed for a while there that 50 Electronic Avenue was going to end up with an unwanted amenity… an outdoor swimming pool!
The excavation team has been on site working tirelessly to keep groundwater and rainwater at bay and make some real headway. As you can see in the image, we're at the full depth of excavation in some places. Excavation is the most challenging and unpredictable element of construction. Now that we're almost done with the digging stage, we're looking forward to the fun part – building upwards!
---

© Copyright 2019 Panatch Group. All Rights Reserved.


© Copyright 2017 Panatch Group. All Rights Reserved.